Escrito por Angela Mansim
The world of software development is changing as we know it. With each and every passing day comes new technologies and practices that are redefining the limits of development. 
Luckily, you're not alone when it comes to developing cutting-edge solutions that'll stand apart from your competitors. In fact, that's exactly what we're here for.
For seven years now, we've been established as an IT company specialized in providing tailored solutions and developing high-quality customized websites. 
Our talented team of developers and designers are trained to provide the solution that best suits you. This includes developing, managing, and maintaining your blogs, mobile apps, software, and e-shops.
In a current ongoing engagement, our team is providing custom software development services for a consulting company. Our partner approached us to develop tools that'd assist them in their operational work. 
They were seeking to improve the time and quality of delivery of their services. We've devoted a project manager, designer, architects, and server manager to help them achieve their objectives. 
We are currently in the middle of developing the solution and we're working collaboratively with our partner to ensure all their needs and specifications are met. The founder and director of the firm kindly took the time to leave some thoughts about the engagement.
They elaborated upon the details of the project and provided us with some constructive feedback. Amongst that feedback they highlighted our organization of the project stages, the clarity of the objectives, and the monitoring of the process.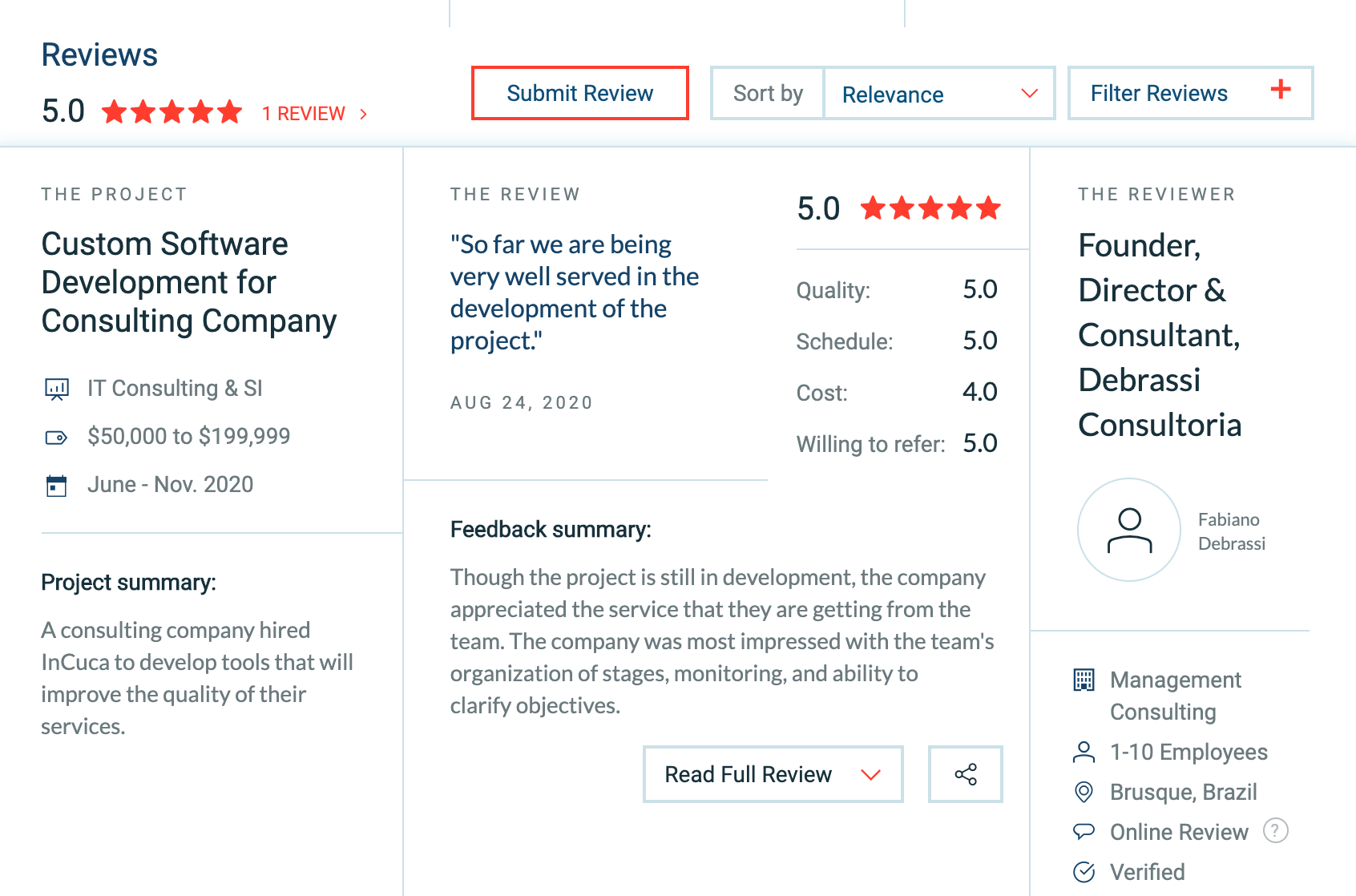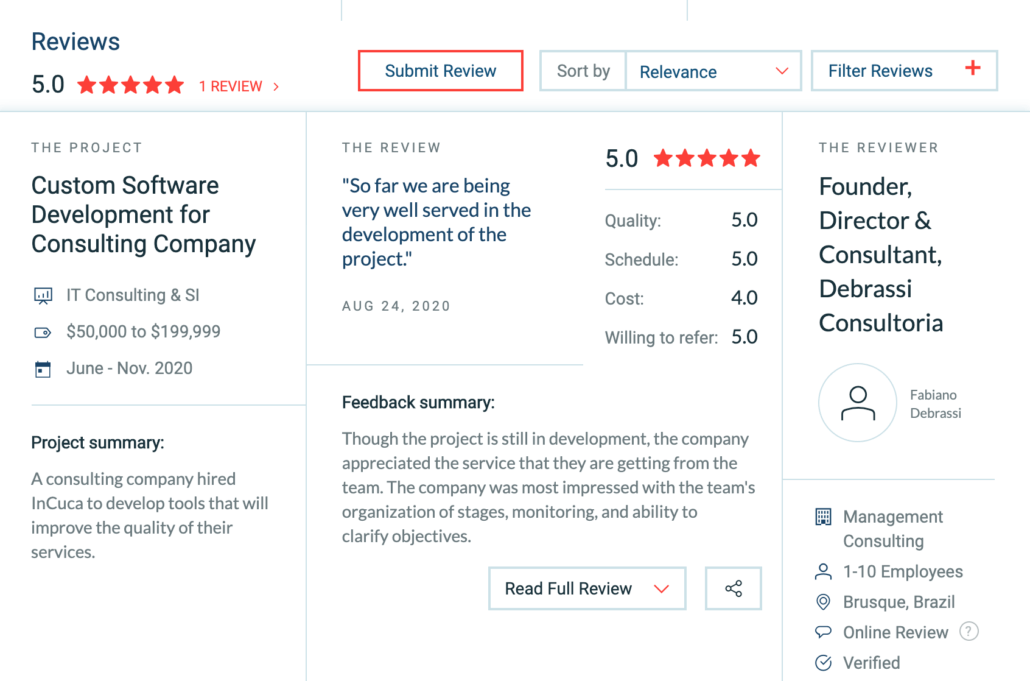 "So far we are being very well served in the development of the project." – Founder, Director & Consultant, Debrassi Consultoria
This is just one example of our many successful projects. Our presence on platforms like The Manifest, a B2B buying guide that shows off leading agencies, helps us showcase these successful projects and establish us as a leading agency.
Our team here at InCuca is always striving for your success. Because when you succeed, we succeed. We're always proud and happy to celebrate our partners' successes.
Don't forget that you can always drop a line if you need anything!
https://incuca.net/wp-content/uploads/2020/09/chris-liverani-9cd8qOgeNIY-unsplash-scaled.jpg
1658
2560
Angela Mansim
https://incuca.net/wp-content/uploads/2020/09/incuca-logo.png
Angela Mansim
2020-09-22 11:20:30
2020-09-22 11:20:30
InCuca is Proud of Our Top Customer Service